I always believe that any conflicts can be solved by talking. It will certainly make you able to hear the other side of the party, and yours too for them.
And so, this talking over conflicts happened to me recently.
Facts:
I have a mobile plan subscription at Globe.
Plan is Globe My Superplan which has combos and boosters I personally selected.
Globe My Superplan has a scheme for peso value for every plan rate
Cut off is every 10th of the month
I have a Photo Bundle Lifestyle Bundle aside from my 5gb Combo Surf
July 5
I called the customer care hotline of Globe because I wanted to change the call and text combos on my account. These combos can actually be replaced if you want to, it's just that, the changes would take effect on your next cut off. When I called, I know that the modification I want would take effect on the 10th. The customer care agent who processed my report is a guy. I have his name but I prefer not to include it here. Let's just call him agent no. 1.
I had my All Net Texts 125 texts replaced to All Net Combo 5 mins + 100 texts.
That's just my request. To my surprise, on my cut off date, I noticed that one of my Lifestyle Bundle which is the Photo Bundle combo subscription has been removed. It has been put down without my consent. 😦
July 10 (cut off date)
2:55 am
I called [again] their customer care hotline to ask how did it happen [removal of photo bundle] and if it can be included on my account immediately. To my dismay, the agent (agent no. 2) said that they can't include it on my account in real time. I am getting a reason that if they will create a report for modification, it would take effect on my next cut off which is on August 10. I told her it wasn't my fault that it has been put down. It was the fault of the guy who processed the modification last July 5. The only advise agent no. 2 gave is to register for Go Surf promos if ever my 5gb Go Surf has been used up. Because I am sleepy already, even if I am so frustrated, I cut the call short.

7:56 pm
Yes. I called again because I really want the issue to be solved.
I had a conversation with agent no. 3 for 45 minutes and the call has been escalated to a supervisor. Agent no. 3 tried if they can apply the modification real time, but agent no. 3 said that the process is not successful on their system. I don't really like what I am hearing. I told them I do not opt to register to go surf in case I'll exceed because it would be a top up on my plan rate. If you are asking why I really want that photo bundle, well, because photo bundle is a big help! For a blogger, who constantly post pictures to photo sharing sites like Instagram and Photo Repost, this is a big help. When you have this bundle, your Combo Surf won't be used when you are using photo sharing sites. It is actually a big menos.
Conversation went through, now, with the supervisor. I asked her if she can do something for the account. Anything because I don't want to exceed my plan rate for it is already costly. Until finally, the supervisor has come up to something. She apologized because she know that it's really agent no. 1's fault why the bundle has been removed. She understood why I need it so they'll just waive the peso value (photo bundle peso value is 299) of the bundle to my plan rate. It was a great idea actually because I won't worry anymore for top ups on my account by exceeding my 5gb combo surf.
Yes. I just checked now, 299 has been waved on my account.
Bottom line, always remember that anything can be resolved thru conversation. Do not be afraid to voice out especially for these kind of concerns when it is their error. These agents and supervisor listen to valid concerns.
Like my Facebook Blog Page for blog updates —> Aika Loraine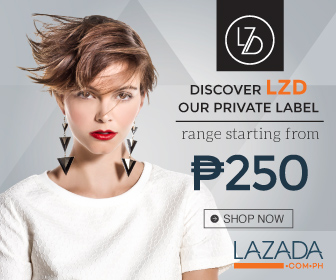 This blog accepts sponsorship for product, resort and food reviews. Happy also to receive event invitations. Email me at lopezjessicaloraine@yahoo.com