I recently attended an event at Metro Tent, Pasig. That was actually last Saturday. After the event, me and my boyfriend went immediately at Bonifacio Hight Street where his family members are having dinner. It was his sister's birthday. And because we are late, we just bought our own food and drinks aside from the pizza they had for take out.  Luckily, I have with me my Coffee Bean & Tea Leaf Perks of a Bella coupon!
Me and my boyfriend got 3 #cbtl regular sized Ice Blended Drinks. Two Pure Double Chocolate and 1 Mango flavored drinks.  It is so awesome! I only paid 290 pesos for the three drinks. 🙂
Verdict:
I find Pure Double Chocolate yummy. I don't usually order Chocolate flavored, I prefer Mocha. However, I like #cbtl's. There is a balance of sweetness.
I tried Budjie's Mango drink, it's good as well. But I don't find the taste complementing with the whipped cream on top. :-p
Thank you CBTL! Thank you BDJ!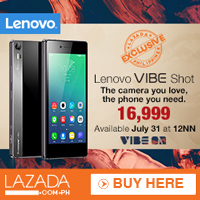 This blog accepts sponsorship for product, resort and food reviews. Happy also to receive event invitations. Email me at aikaloraineph@gmail.com